Download Phasmaphobia Simple Cheat v2
Phasmaphobia – Simple Cheat
Decided to post the simple cheat.
( Doesn't have Troll / Meme Functions, dont worry
|
)
This has been more or less like a learning Project for me. I'm happy with the result.
Features:
Toggle GUI [F1 Key] – added in v2
Player ESP
Ghost ESP
Ouija Board ESP
Bone ESP
Sanity Counter
Basic Data about Ghost
When Injecting v2 make sure that namespace is "TotallyNotACheat" and not "TotallyNotACheat_v2"

Here a Screenshot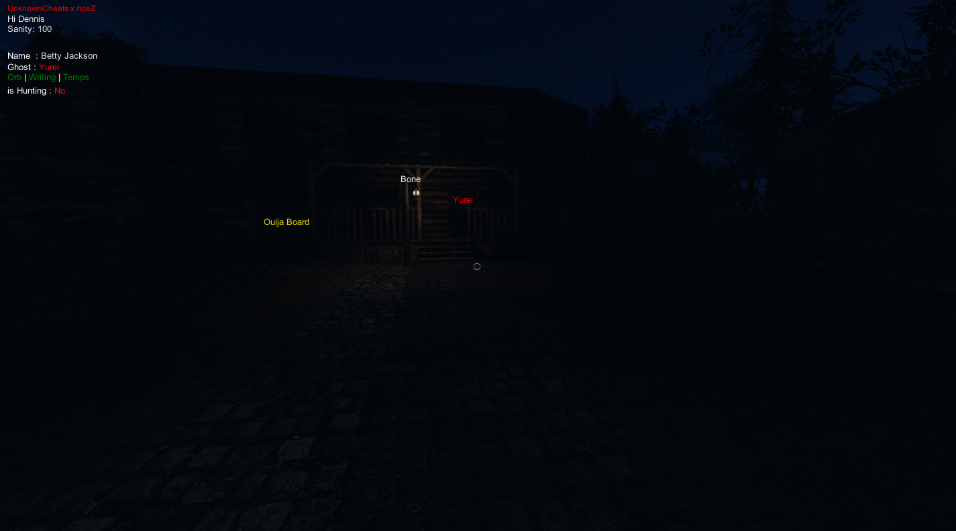 Injection: (Use a MonoInjector)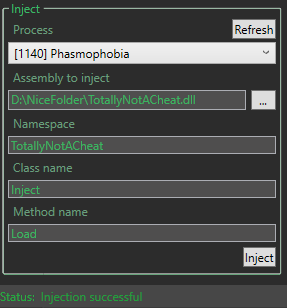 Changes in v2 –
Added Toggle GUI
Fixed a Typo in Ghost Evidence Info.