APPLE | SilentAim |Esp |Spinbot |HWID Spoofer| 25NOV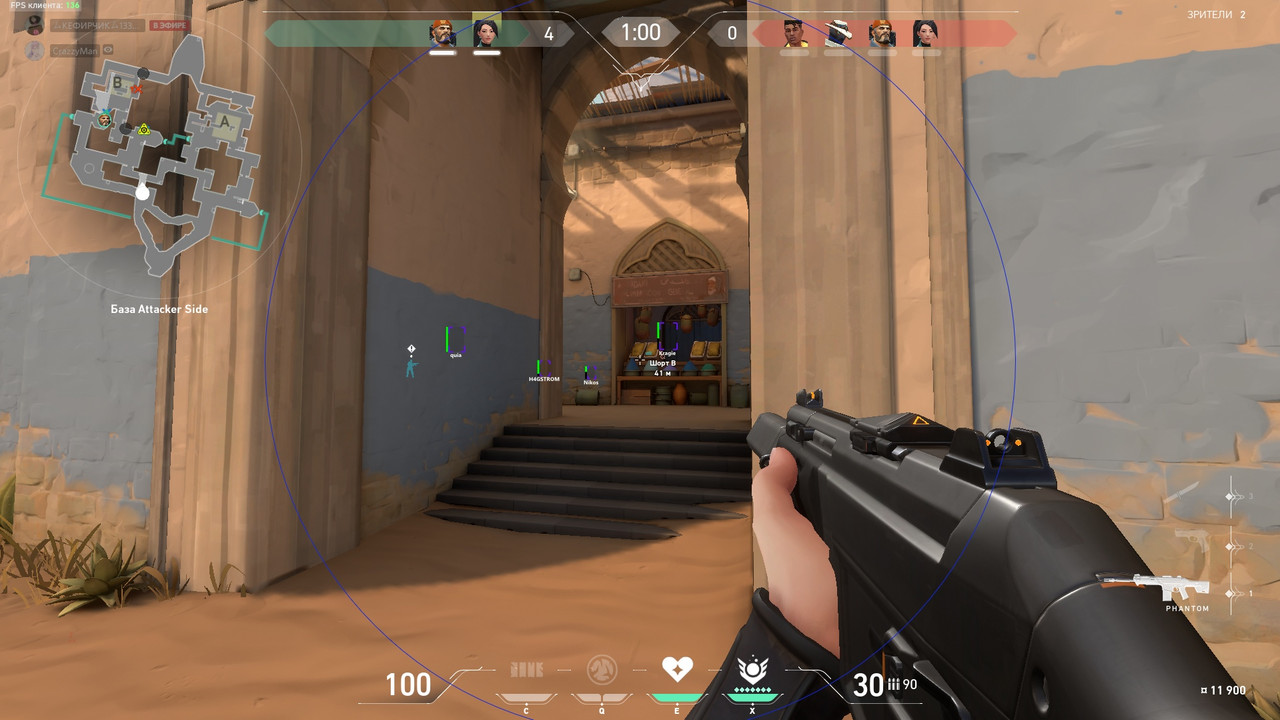 |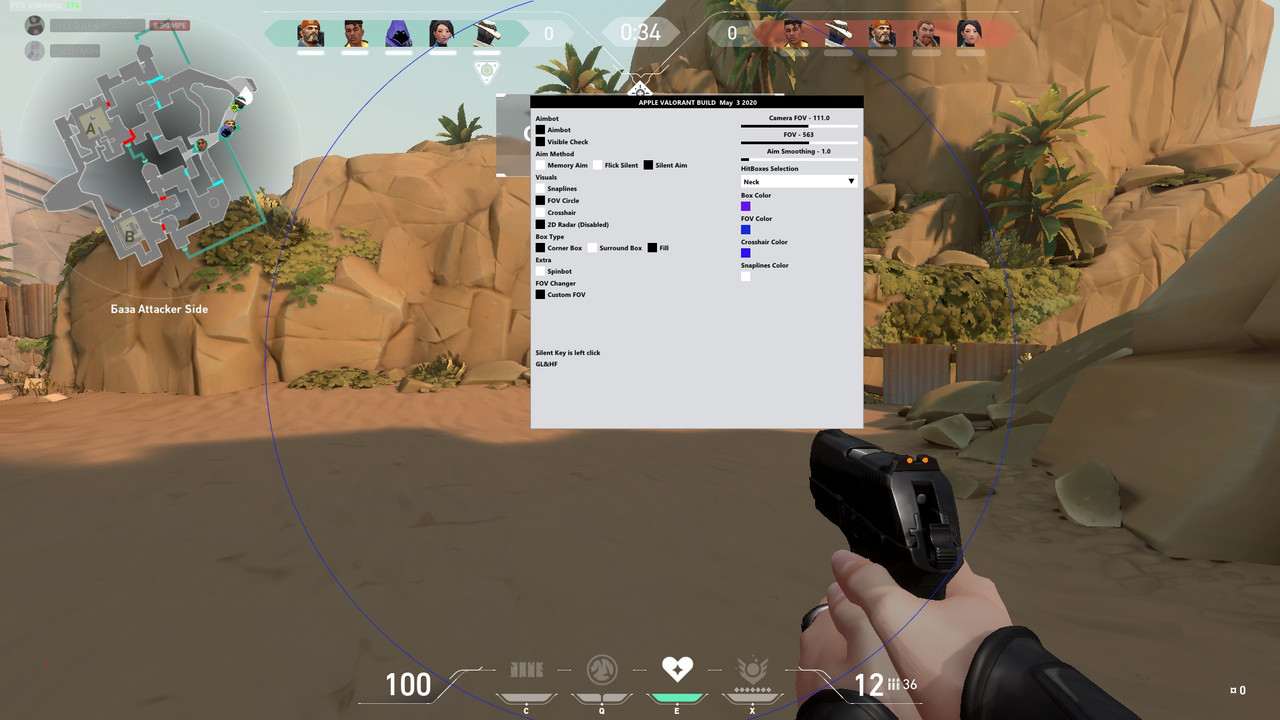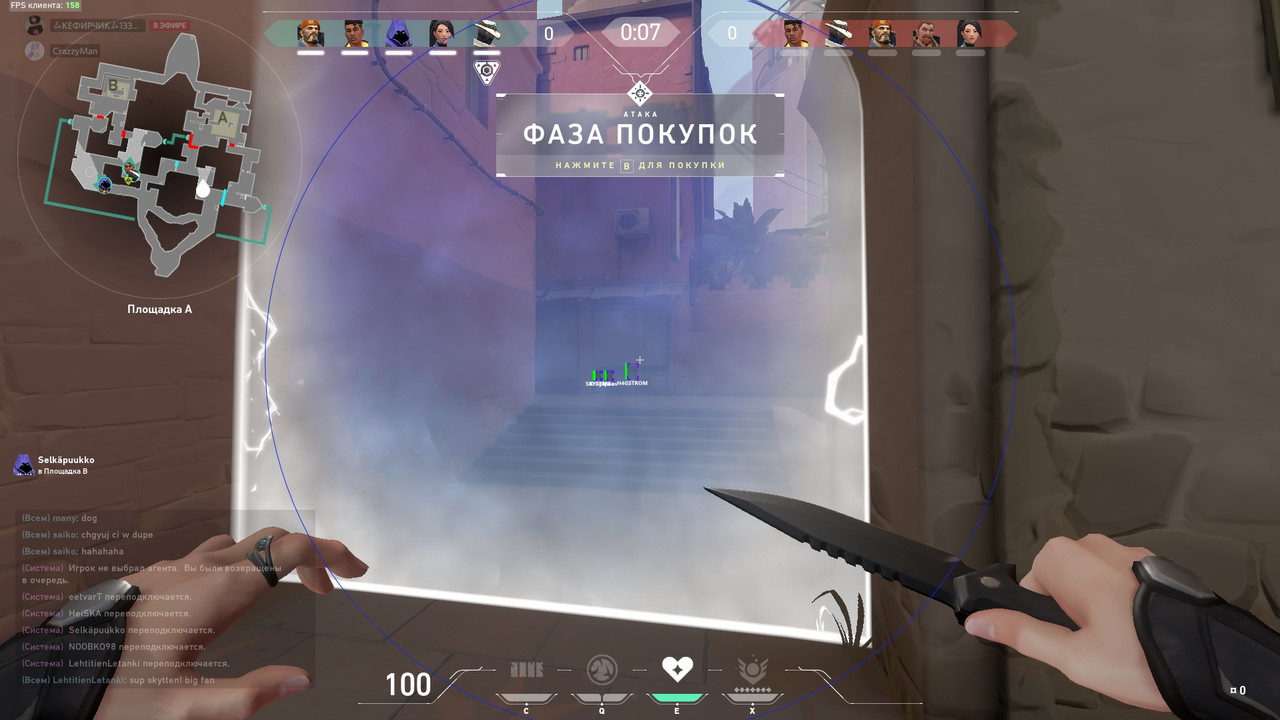 Requirements:
Windows 10 Builds (1803-1909)
Intel or AMD processor

Functional:
Aimbot – Aimbot
SnapLines – Lines to players
Visible Check – Check for visibility

Aiming method:
The purpose of memory – Memori aim
Mouse aim – Aim from the mouse
Silent target – Silent aim
Fova Circle – Display aim radius
Sight – Sight
2D radar – 2D radar
Custom FOV – Make your own FOV for the game
Spinbot – Turn on the spinner

Rotation type:
Random Yaw – Random spin type
180 Yaw – 180 degree rotation type

Visual effects:
Box type:
Corner box – Show box corners
Surround Box – Surround boxes
Fill – Boxes completely
Box color – Box color
Fov color – Aimbot radius color
Sight color – Sight color
Anchor Line Color – The color of the lines to the players.

HWID SPOOFER – Protect against iron ban!

Activate:
1.Start AppleInject.exe
2.Select Proccess Valorant and DLL -> Inject!
3.Button -HOME-
Hello World!, (oxkos.com, admin)
Hey 👋 I just created a page here Click here! ). You can now buy me a coffee! What is oxkos.com ? oxkos.com is a free file sharing platform that respect users privacy. There is no limit, everything is free. We are working hard to Give you guys Game Hacks , triner and Cheats for Free. We Giving Free stuff for Members Only. Click on Membership to view the latest Files,games,cheats,hacks,triners and more. It only cost £5 to become a member for the entire month. You'll Have access to 1000's of files and new Files Uploaded daily. Operating Costs The infrastructure costs for oxkos.com is very high. I have to pay dozens of servers, dozens of terabytes of data, a bandwidth capacity of several dozen GBPS. I pay these costs on my own, which is why I need all the help from the community to make this infrastructure more stable and powerful. Thank you. Oxkos.com ( Click here! ) or SHARE Posts with your friend,through websites,Blogs,forums or social media Websites. Thank you very much, Team/OxKos.com.